We need information about FUKUZAWA's works in United States.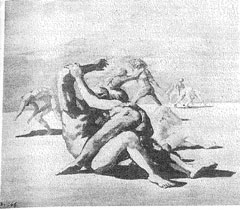 "Fukuzawa's FINAL PHASE in show of young Japanese painters at Tribune Book Shop."
from Art News vol.XLVI, No.4 June 1947
We are searching for lost works by FUKUZAWA which had been painted from 1945 to 1946, had been exhibited at NICHIDO Gallery on December 1946.
These works were bought by an officer of GHQ whose name is James V. Coleman, brought in United States by him, and showed in the exhibition "Fifteen artists in Postwar Japan" at The Tribune Subway Gallery in New York from May 1st to June 5th, 1947.
These have never been seen since the exhibition.
We are glad that you give us any information about these works.
Yoshiyuki Ito
(Researcher, advisor of Fukuzawa Memorial Foundation)
–This research project is supported by Kajima Art Foundation.
–Special thanks to New York Public Library, The Metropolitan Museum of Art, and The Museum of Modern Art, New York.
---
The images of other works in the same years (click image for larger)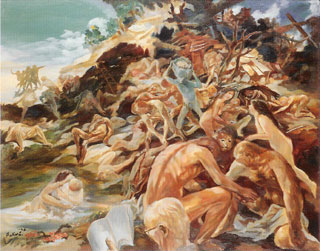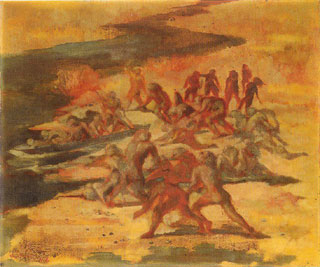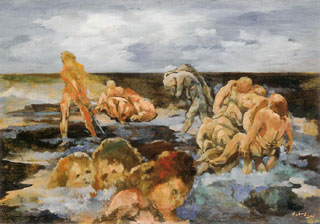 ---
About The Tribune Subway Gallery (The Tribune International Book and Art Center), click here.
About the exhibition "Fifteen artists in Postwar Japan", click here.
About the collector, click here.
About FUKUZAWA Ichiro, click here.